Meet Our Team - Amazon Sellers' Lawyer
Director of Client Services
Brett has worked in the world of finance and business for over 35 years. He started his professional career directly out of college by landing a position on Wall Street where he rose to rank of Senior Equity Trader. After a 26 year trading career, he left Wall Street for the business world where he managed departments in various types of industries. He joined Amazon Sellers' Lawyer in 2017.
Travis Stockman is a 2018 Juris Doctor Candidate at Hofstra Law with a Bachelor's degree of Science, in Legal Studies, from St. John's University. Mr. Stockman has over eight years of private sector law office experience enabling him to provide Amazon Sellers with the utmost in litigation advocacy.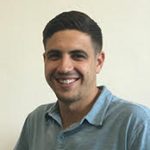 Robert is a paralegal with Amazon Sellers Lawyer. He has a bachelor's degree in business administration with a focus in finance. Robert is currently pursuing his Juris Doctor as a third year student at Maurice A. Deane School of Law and will graduate with a concentration in Intellectual Property Law. Robert's financial background and experience provide him with unique insight into the needs of Amazon Sellers and allow him to efficiently identify and serve client's needs.
Joe graduated from Molloy College with a degree in Criminal Justice and a legal studies minor. He's also a member of the National Criminal Justice Honor Society – Alpha Phi Sigma, and the National Honor Society in Paralegal / Legal Studies – Lambda Epsilon Chi.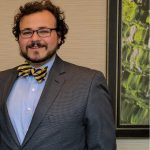 Derek Turhan is a 2020 Juris Doctor candidate currently attending Touro College Jacob D. Fuchsberg Law Center. He holds a Bachelor of Arts in political science from the University of Pittsburgh. Mr. Turhan's experience in political science and theory enable him to conduct effective research. Since starting with Amazon Sellers Lawyer, his interest and knowledge of intellectual property has grown, helping him work with the best interests of Amazon sellers at all times.
Cyril Zackary Penn IV is a soon-to-be graduate of Hofstra University with a Journalism degree from Sonoma, California. He started his own blog in high school and has been writing about sports, news and entertainment since. He is currently a staff writer at AXcess Baseball as well as the Hofstra Chronicle and formerly was the Sports Editor at Man of the Hour Magazine.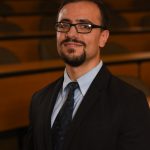 Christopher Abiuso is currently a 2L at Maurice A. Deane School of Law at Hofstra University, with a projected graduation date of 2019. He is a part of the Intellectual Property Law Honors Concentration, and is a member of the Hofstra Intellectual Property Law Association. He hopes to one day work as in-house IP counsel.
Kyle Kandetzki is a freelance writer and broadcaster. He graduated from Hofstra University in 2017 with a degree in journalism. He was active in the media atmosphere at the Long Island school as an editor for the school's newspaper and an on-air personality at 88.7 FM WRHU.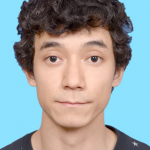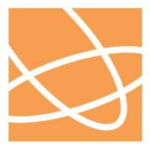 Shenzhen Client Relations