Amazon Sellers' Lawyer Team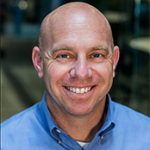 "Amazon Sellers don't need to live in fear of policy violations, buyer complaints, and account suspensions any longer. Amazon Sellers now have a lawyer on their side to address these issues from a legal perspective, utilizing the law to pursue lost profit caused by an account suspension."
Anthony is Partner and Managing Attorney at Amazon Sellers Lawyer. Anthony has been with Amazon Sellers Lawyer since it was founded, and has experience in handling hundreds of issues related to Amazon Sellers and intellectual property. Anthony was made Partner Attorney earlier this year and we are proud to have him as an integral part of the future of our firm.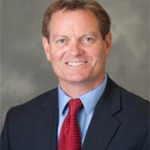 UK & Ireland Managing Attorney
I have almost 25 years experience as a litigator working with many major international companies. I grew up in New York and attended UC Hastings Law School in California. I have known our founder for many years and am excited to join CJ's team. I am located in Ireland and will be managing our UK offices,  Ireland offices, as well as servicing our continental European based clients.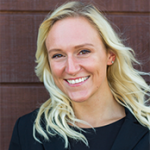 Amazon Author & Paralegal
"Nicole is a paralegal with Amazon Sellers Lawyer. She has a Bachelor's Degree in English and has worked as a fashion journalist. Nicole is currently pursuing her Juris Doctor with an interest in intellectual property and health law. Nicole's fashion background has set the foundation needed to pursue a career in intellectual property, specifically, fashion law. She is the co-author of Your Guide to Selling Fashion on Amazon and enjoys working in a field that helps entrepreneurs across the globe."
Director of Client Services
Brett has worked in the world of finance and business for over 35 years. He started his professional career directly out of college by landing a position on Wall Street where he rose to rank of Senior Equity Trader. After a 26 year trading career, he left Wall Street for the business world where he managed departments in various types of industries. He joined Amazon Sellers' Lawyer in 2017.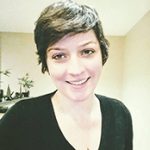 Kerry's formal education and background in the history and preservation of creative and historic works required precise analysis, problem solving, research and writing skills. Throughout her career, she has cultivated an interest in intellectual property and entrepreneurship which ultimately led her to join Amazon Seller's Lawyer. Kerry is excellent at solving problems and enthusiastic about working for the best interest of Amazon Sellers.

Travis Stockman is a 2018 Juris Doctor Candidate at Hofstra Law with a Bachelor's degree of Science, in Legal Studies, from St. John's University. Mr. Stockman has over eight years of private sector law office experience enabling him to provide Amazon Sellers with the utmost in litigation advocacy.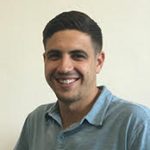 Robert is a paralegal with Amazon Sellers Lawyer. He has a bachelor's degree in business administration with a focus in finance. Robert is currently pursuing his Juris Doctor as a third year student at Maurice A. Deane School of Law and will graduate with a concentration in Intellectual Property Law. Robert's financial background and experience provide him with unique insight into the needs of Amazon Sellers and allow him to efficiently identify and serve client's needs.
Ashley has over 5 years of experience in customer service and small business. Growing up in a family filled with entrepreneurs has enabled her to cultivate a genuine understanding from the business owner perspective, as well as the buyer. She graduated from Suffolk Community College with an honors associates degree, and continued to further her education at Stony Brook University pursuing her bachelor's in English. After taking a brief hiatus from her studies, Ashley has decided to obtain her paralegal degree and will then continue to further her education in Law.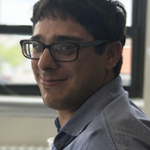 Vincent is a paralegal with Amazon Sellers Lawyer. Vincent is dedicated to advocating for the fair treatment of Amazon Sellers and always goes the extra mile for our clients. His background and degree in political sciences have groomed his ability to maintain composure and effectively communicate in almost any situation. Vincent is an asset to both our firm and our clients.