Fashion On Amazon
Introduction to Fashion on Amazon

Fashion is your passion. Whether you are a new or existing designer, chances are you have been on the Amazon platform. In this book, we will explain why Amazon is a great option for designers and how to keep your business safe from suspension. It is not easy starting your own business, there are many risks, but selling on Amazon opens many doors for entrepreneurs. This book will be your how-to guide on everything from legal issues to selling on Amazon. Congratulations on taking the plunge and escalading your business practice to the Amazon world. This book was written with a designer's thoughts and concerns in mind and we are thrilled to be on this journey with you.
Who Created Fashion on Amazon?

The Amazon Sellers firm was founded by attorney CJ Rosenbaum. Amazon sellers are suspended every day. Amazon Sellers Lawyer discovers the reasoning behind your suspension and works diligently to have your account reinstated.  Before CJ's law firm was founded, Amazon sellers had only one option for assistance in getting their account reinstated: non-lawyers. These "consultants" lacked the X factor that CJ provides as a licensed attorney: the legal obligation to maintain your privacy.
C. J.'s Background and Experience in Law and E-Commerce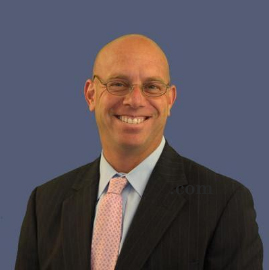 CJ's tech background includes membership in the New York New Media Association (NYNMA), a group of young entrepreneurs who recognized the commercial power of the web years before it exploded.  It was founded in 1994 to support and promote the 'new media' industry in New York City. In 1996, CJ bought shares of Apple for $22 and $24 a share.
Since starting his practice in 1994, CJ has represented entrepreneurs who operate both online and brick & mortar businesses.  CJ is also a courtroom lawyer and litigator.  CJ has represented people and businesses across the United States, has taken countless depositions and tries more cases each year than most lawyers do during their entre careers. In addition, CJ has successfully litigated cases against some of the largest corporations in the world including McDonalds, Sears, Kentucky Fried Chicken, and many insurance companies.  In NYC, CJ has successfully obtained redress for his clients against the NYPD, the NYC Housing Department, the NYC Health and Hospitals Corp., and other behemoths.  CJ has represented clients in the Internet, finance, health and entertainment industries. CJ is admitted to practice law in state and federal courts. He also holds executive and leadership roles in the NYS Bar Association and the National American Association for Justice. Finally, CJ has delivered lectures to other lawyers in New York, Chicago, Montreal, Maryland, Florida and this summer is scheduled to speak on several topics in Los Angeles.
Amazon Sellers Experience in the Fashion Industry

The law firm recently expanded its practice into the fashion world. Many Amazon Sellers who were receiving suspensions were selling clothing items that they designed themselves or that they were reselling. It became apparent that Amazon Sellers needed to broaden their practice into Fashion Law. The company brought in former Fashion Journalist and current law student, Nicole Kulaga. She has five years of experience in the fashion industry. Prior to her joining the Amazon Sellers Lawyer firm, she was a Fashion Journalist where she researched the latest trends, modeled the looks, and wrote about how to find these looks at an affordable cost. Her experience in fashion set the foundation needed to truly sympathize with designers. She knows the industry is cut throat, she knows it is not easy, and by joining this firm, she is able to help relieve some of that stress from these entrepreneurs.
This collaboration of law and fashion filtered through the needs of Amazon sellers is what makes this firm successful. To find a firm that will assist fashion designers not just with Fashion Law but also with Amazon is rare, and we are happy to be one of the few who are willing to help. Many designers choose to use Amazon to sell their products. It takes a team with a fashion background and legal experience to better understand a designer's particular needs and challenges when it comes to Amazon.
Fashion on Amazon will be able to assist new and existing designers expand their company into the Amazon online platform. This book will show how to sell on Amazon, how to legally protect your brand, and how to stay successful on the online platform. It is an exiting journey for fashion designers and we look forward to being able to assist you along the way.
Fashion Law: A Brief History
Fashion Law is a relatively new field in the legal world. While designers were not left to fend for themselves whenever a legal issue arose, it was extremely difficult to find lawyers who specialized in Fashion. They would instead need to look for attorneys who practiced in their needed field such as Intellectual Property or Tax. Due to the high demand for Fashion Law attorneys, in the early 2000's law schools began teach the subject. Fordham Law even allows students to obtain a degree in either Master's of Law or LL.M in Fashion Law. One can earn a Masters after earning a Bachelor's Degree. Law School graduates can continue their education and earn a LL.M. Universities are not the only ones who noticed this demand. Law firms are noticing and Fashion Law is now more commonly practiced. That is because this form of law encompasses all variations of law that a designer would encounter including: Intellectual property, real estate, tax law, model law, and more. It is not limited to a narrow scope, as one may initially believe. This field requires attorneys with multiple backgrounds, multiple passions, and an eagerness to help those who have previously been neglected by the legal community. The specialty is needed, especially in this day and age. There are countless incidences of counterfeit items, designers in need of attorneys to assist them in creating contracts for employees, and there are IP violations occurring every day. Designers need attorneys, and the attorneys are starting to pay attention.
This book will look specifically into the areas of law that will be impacted by the sale of clothing on Amazon. We will discuss the ins and outs of having an Amazon account and the Intellectual Property rights and violations on the online platform. You will learn more about how to protect your brand, what limitations the law has for the protection of designs, and how to easily navigate selling on Amazon.