Steps to Take if Suspended on Amazon
So, you've been selling on Amazon for a while. Your livelihood depends on the business that you've set up through Amazon's online marketplace. All of a sudden: your seller account is suspended. Don't panic. There are some things you can do to get yourself out of the fire and back to selling your goods online.
Amazon account suspensions are stressful.
"You lose the right to sell on Amazon so you immediately lose your income stream," notes Gary Ward, Managing Attorney of Rosenbaum Famularo, P.C.'s European offices.   "Amazon also freezes money from sales owed to you and holds your stock. In essence, Amazon shuts down your Amazon sellers' account completely. If you commit or are accused of fraud, Amazon claims that is can keep your funds indefinitely."
Amazon suspensions happen for a multitude of reasons. For example: A complaint that your item was inauthentic, a complaint that your item arrived late, or simply a high volume of bad reviews from customers.
CJ Rosenbaum, Founding Partner of Rosenbaum Famularo, P.C., the law firm behind AmazonSellersLawyer.com outlines the two most common reasons for ASIN and Amazon sellers' account suspensions in his book Your Guide to Amazon Suspensions:
Inauthentic (this is different from being accused of selling fake or counterfeit products)
Used sold as new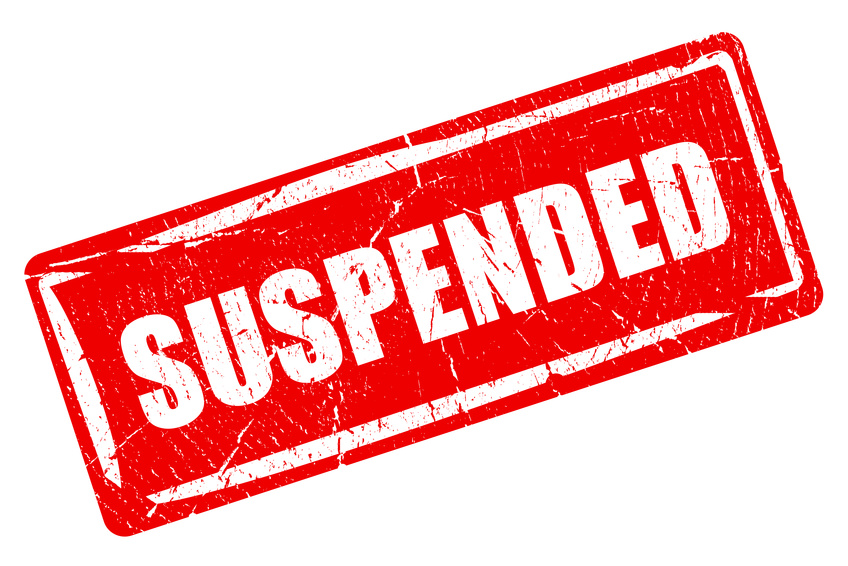 Suspensions are more common than you might think. If you've been selling on Amazon for long enough, chances are you've faced a suspension or two in your time.
The important thing to do is to recognize that not all is lost just because your Amazon sellers' account is suspended. Below are a few things you can do to try and get your ASIN or Amazon sellers account back in business with Amazon quickly.
Step One: Evaluate
Normally, Amazon will provide clues of what Amazon claims you did wrong and what caused your suspension. Amazon sellers will only receive broad reason for the Amazon suspension, not specifics.
Whether you're a one-person business or have a team of employees working for your Amazon sellers' account, the suspended Amazon seller needs to search internally to find the source of the problem. This can be very difficult, as even one complaint can lead to a suspension. Amazon calls this a "deep dive" analysis.
If you sell water bottles for instance, you might not have noticed that one of the water bottles you sold got dropped and damaged before it was sent. But if you can evaluate what went wrong, you can ensure that the problem doesn't happen in the future. Don't let even the smallest detail go unnoticed. When you describe to Amazon what the "root cause" of the problem is, describe it in a way that shows improvement in your business. Do not admit to doing anything wrong.
 "The best advice I can give is to run a tight ship," says Brett Sondike, Director of Client Services at Rosenbaum Famularo, P.C. "Make sure you check everything carefully. An example is if you send 1000 pieces into FBA, do everything you can to make sure they received the whole lot. Don't assume anything and follow up on everything. Because I mentioned earlier that a high amount of inauthentic claims are filed, it should be known that the best method of avoiding them is to buy your products from an authorized distributor."
Make sure you run a tight and efficient process, because Amazon doesn't have time for sellers who aren't detail-oriented. Their customers expect the best, so as a seller you should strive for the best. There are so many sellers on Amazon that no seller is safe. Even if you've sold millions of items online through Amazon, you aren't above being suspended or losing your best ASIN or ASINs.
Step Two: Collect Everything
Once you've discovered the source of the problem, the next step is to gather everything you can that might be relevant to the appeal process. That means collecting all of your receipts, invoices, and the like.
If you've been buying your inventory from a vendor, your receipts will help you show Amazon that you're buying items from a reliable and trusted vendor. The best way to get reinstated is to be as transparent as possible and to prove your innocence without complaining that your suspension was bogus or admitting fault.
Overall, the more relevant documents that you can gather, the better your chances will be at reinstatement. Amazon prefers sellers who are willing to tell them everything and show that they have nothing to hide. If you're well organized and keep track of all of your information, you'll be in even better shape.
Step Three: Draft Your Plan of Action
A Plan of Action is the document you submit to Amazon outlining exactly what you are going to do to make your operation better for consumers. Don't tell Amazon that the company was wrong for suspending you or you won't have the interest of the reader for very long. Be professional and Amazon is more likely to take you seriously.
This can be the most difficult part of the process and it's where a lot of suspended sellers go wrong. An enraged suspended seller might be inclined to lash out at the company. But it's important to remember that Amazon has the power in this situation. Amazon has initial control on all of the businesses that operate on their website. Amazon does not seem to provide special treatment for its more successful sellers.
As Rosenbaum notes in his book, "A [Plan of Action] is nothing more than an exercise in persuasive writing." Your job is to persuade the Amazon employee to reinstate your sellers' account.
After explaining exactly what you plan to change to fix the issue that caused the issues you need to explain how your business operation will change in the long term so that the problem not happen again.
"Your conclusion should state that you take full responsibility, and that you have taken all actions to correct and prevent this issue from occurring in the future in a timely fashion," Rosenbaum says in his book.
Depending on what you've been suspended for, your Plan of Action will vary slightly. But almost every Plan of Action should undertake the same three-step process: identify the root of the issue, state your immediate corrective actions, and outline your preventative measures for the future.
A suspended seller has 17 days to submit his/her Plan of Action. The first POA is vital.
Rosenbaum Famularo, P.C., spends about half of our time writing Plans of Action and has been successfully getting Amazon sellers reinstated for years.
Step Four: Following Through
Take whatever you identified to be the problem in Step One and correct it immediately. Overall, use this suspension process to better your business and ensure that you don't get suspended for the same thing in the future. Follow your POA.
Whatever preventative measures you told Amazon you would undertake in your Plan of Action, do it. If you don't, Amazon will ultimately find out through another complaint down the line. They might not be as friendly the next time, especially if you get suspended for the same issue. Continue to run an honest business and do everything you can to deal with problems internally before Amazon receives another complaint from a consumer.
Even beyond that: educate yourself. As Ward suggests, sellers should "be vigilant in keeping up to date on Amazon's policies and reply to any and all emails that note any issues, suspension related or otherwise." Sometimes procedures change as the selling world. Pay attention to the trends and changes to make sure you're ahead of the curve.
Steps to Take if Suspended on Amazon
If you have any other questions related to suspensions, give Amazon Sellers' Lawyer a call to find out what you can do to get back into business with Amazon. Amazon continues to be the world's largest online marketplace in a society where online sales are becoming a larger percentage of the world's total sales. You don't want to be kept out of all of those profits, and Amazon Sellers' Lawyer can help you.
---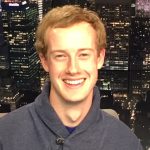 Anders Jorstad is a content creator for Rosenbaum Famularo, P.C., the law firm behind AmazonSellersLawyer.com. Anders will be earning his degree in journalism from Hofstra and has five years of professional journalism experience. He has written for numerous online and print publications including SB Nation and The Hofstra Chronicle.
---