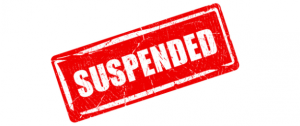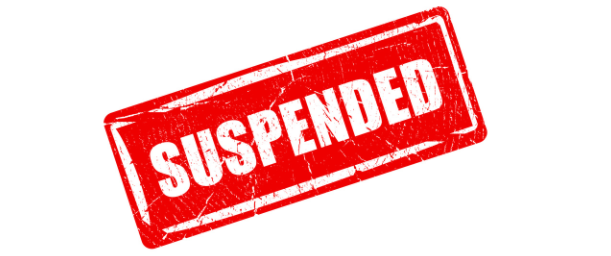 Plans of Action for Amazon Vendor Suspensions
A new category of Amazon seller suspensions is growing: Amazon vendor suspensions.
More Suspensions for Amazon Sellers
Ordinarily, the most common suspensions that Rosenbaum Famularo, P.C., the law firm behind AmazonSellersLawyer.com, sees and deals with revolve around Amazon's "inauthentic" allegation. This is the most common reason for Amazon sellers losing an ASIN or their entire Amazon account being suspended.
Approximately 50% of our work has nothing to do with the law.  We help Amazon sellers around the world deal with inauthentic suspensions.  We help suspended Amazon sellers with and lost ASINs and suspended accounts by drafting Plans of Action.
Our Plans of Action are drafted solely by our team of college-educated writers in our New York office.
Our Plans of Action get suspended Amazon sellers back online and selling again.
However, we are seeing an increase in Amazon vendor suspensions.
Amazon Vendors Suspensions
Vendors sell in bulk to Amazon. Amazon then sells the products to the public. Amazon vendors do not deal with the customers. Amazon buys from vendors that it knows to be reliable so that issues don't arise with the items from those vendors and specific issues regarding the authenticity of those items.
Recently, a handful of complaints of inauthenticity have led to vendors receiving suspensions from Amazon.
One theory is that customers may be receiving items from Amazon that were listed as "new" but were actually "used" that those customers purchased directly through Amazon.This is a fairly common problem that can occur with third party sellers and often leads to the suspension of those sellers after the customer complains about the item. This doesn't happen very often with people who buy directly from Amazon since Amazon generally seems to be careful about who it buys its products from.
"Vendors don't deal with customers, so it makes for an interesting situation," mused Amazon Sellers' Lawyer paralegal Travis Stockman. "Unlike the sellers, a vendor would not have access to a customer complaint, let alone be able to identify what could have caused the problem. This can make it more challenging for vendors to pinpoint the problem."
Amazon Blames Vendors
Amazon's solution to this problem has been to turn around and suspend the vendors who sold the product to Amazon. For example, Amazon is suspending vendors even though the vendors are not responsible for labeling the item in the first place.
In reality, Amazon may be re-selling previously returned items bought directly from Amazon, where that item was provided by one of Amazon's vendors. Any returned item must be listed as "used," and when they're not, customers start to wonder why they're receiving an item that has opened packaging or that displays other telltale signs of having been previously tampered with.
Amazon Sellers' Lawyer successfully addressed an Amazon suspension a few weeks ago. The firm was successful in getting the vendor reinstated. "We are now seeing more vendor suspension cases…" said Mr. Stockman.
How Amazon Vendors Can Help Avoid Amazon Suspensions
So if you're a vendor and you fear getting suspended or have already been suspended, what can you do?
Amazon Sellers' Lawyer's Travis Stockman has a few pieces of advice for those who fear something similar happening to them.
"Be proactive, and develop a plan of action that addresses any concerns seller performance may have. Always vet your source. Make sure the products you sell Amazon are legitimate. Simply providing invoices with your plan of action is sure to be enough to resolve any assertions that the products are inauthentic."
Careful evaluation of your own products can be key. As long as the item you provided to Amazon was as advertised, you'll have a solid case for reinstatement.
Suspended Amazon Vendors Can Draft their Own Plans of Action
If you've already been suspended from your vendor privileges, it's not too late to get back into business with Amazon. There are some easy first steps you can take to get back to where you were.
"Draft a thorough Plan of Action which includes all relevant invoice information. In the event you are able to do this successfully, our firm can help. We have extensive experience dealing with Amazon appeals."
Amazon Sellers' Lawyer's previous success dealing with a vendor suspension and extensive experience working with suspended sellers should also serve as a comfort that you'll be in good hands if it happens to you.
---
This article was researched and written by Anders Jorstad. Anders is a content creator Amazon Sellers Lawyer. Anders will be earning his degree in journalism from Hofstra in the fall and has five years of professional journalism experience. He has written for numerous online and print publications including SB Nation and The Hofstra Chronicle.
---