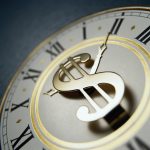 Amazon Prime Day 2018 is on the way!
For the fourth year in a row, the company will host an event tailored to lining the pockets of its sellers. Here's how you can take advantage of the deals coming up later this month, and how you can make sure that your company thrives as a result.
What is Amazon Prime Day?
Amazon Prime Day launched in 2015 as a celebration of the company's 20th anniversary. The company hosted a boatload of deals and special events for its Prime members, which have become much more plentiful over the course of the last decade.
The holiday was a hit. Amazon was encouraged by the results enough that it turned Prime Day into a yearly event in which deals would come at a rate never before seen in the online marketplace. It essentially became a second Black Friday for Amazon vendors, sellers, and consumers.
This year, Prime Day will kick off on July 16th at 3pm Eastern Time and will last for the ensuing 36 hours (until 3am on July 18th).
Thousands of Amazon products will be at a reduced price, including Whole Foods and perhaps even Twitch products for the very first time. Virtually every Amazon-owned platform will have something to provide for Prime members, making it a day where everyone will have something to look forward to. The more Amazon grows, the more deals get added on to the annual shopping spree.
Amazon Echo, for example, is seeing a $100 discount with the product selling for just $129.99 for Prime members during the Prime Day sales. All of Amazon's other notable features such as music, video, and Kindle will all be heavily discounted as well. If you have a hobby or interest, Amazon will have something to match it.
What Happens on Prime Day?
Prime Day always brings some interesting sales opportunities along with it. This year, you could even win a car! Here's the scoop from CNET:
Lexus announced today that a 2019 Lexus ES sedan will be one of the grand prizes in Amazon's new Home-Smart-Home sweepstakes. The lucky winner will get this car, in addition to $50,000 cash, "a fully decked-out Alexa smart home" and a trip to Seattle, home to Amazon's headquarters. You can enter the sweepstakes up until Prime Day kicks off on July 16 at 12:00 a.m. Pacific.
Entering the sweepstakes is surprisingly easy. Per Amazon's website, you can ask your Alexa-enabled device a number of questions that trigger an entry, or you can watch Alexa-related videos (including one on the Lexus ES), or you can do it via Amazon's app. Although it's worth noting that the easier it is to enter, the more competition you're likely to face.
Such a partnership helps both Amazon and Lexus. The deal will convince more people to sign up for Prime accounts and will also drive Amazon buyers toward Lexus cars, even if they don't end up winning the car they signed up for.
Some customers take complete advantage of these Prime Day sales, such as this Business Insider writer who admits to purchasing a six-month supply of toilet paper while the prices were down:
I understand people living in metropolitan areas are starved for space, but if I can figure out where to hold six months worth of toilet paper in my small Brooklyn apartment, so can you. Put the rolls inside of your suitcases. Add a roll holder in your bathroom. Whatever space you can make, I highly recommend that you make it — you'll be thanking me the next 40-something times your roll runs out.
If you're an Amazon seller, stories like these should encourage you that customers will be out there searching for your goods. Toilet paper is far from an Amazon staple, but customers will get creative when they see discounted prices.
A handful of deals are already available even though we're a couple of weeks out from Prime Day. The Amazon Echo, music, and Kindle deals started on July 3rd, for instance. If you've got a Prime account, you can take full advantage right away. That means sellers should already be seeing an increase in traffic right now.
How Does This Help Sellers?
Sellers will benefit from Prime Day in a number of ways. Any seller whose products can be sold through Prime will obviously reap the rewards, as members will flock towards those sellers' items. Vendors will have higher demands on their products during this time as well, making it an all-around day of good fortune for those involved with the company.
Thousands of people around the world will be signing up for new Prime accounts, which will drive them to Amazon more frequently even after the sale ends. More clicks and searches means more sales regardless of the kind of items they buy during the days of the deal itself too.
Customers will be searching for all kinds of items on Amazon's website and app during this period. Sellers who are well prepared with proper inventory can benefit from an influx of traffic. This year's Prime Day should be even bigger than the previous three incarnations were, making for plenty of profit.
Still not convinced? Here's a word from CPC Strategy… According to Leo Carrillo, Lead Marketplace Channel Analyst at CPC Strategy, Prime Day is also a great opportunity to build customer acquisition.
"Amazon invests heavily in demand generation via TV ads, radio ads, and online promotions to advertise this event. Prime Day is an opportunity to get in front of millions of new customers browsing for deals."
Even though Amazon Prime subscriptions recently went up in price, the company continues to roll out events like this that will keep people coming to the service and stop people from turning away from the higher price. Many predicted that Amazon would lose customers after they raised the price of a Prime subscription, but Amazon's forward-thinking approach should show that won't be the case.
Amazon Prime Day 2018: Get ready for a huge 36-hour period of sales and a permanent increase in your customer base while you enjoy the benefits of Prime Day.
---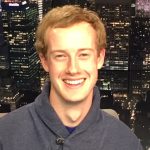 Author: Amazon Prime Day 2018
Anders is a content creator for Rosenbaum Famularo, P.C., the law firm behind AmazonSellersLawyer.com.
Anders will be earning his degree in journalism from Hofstra and has five years of professional journalism experience. He has written for numerous online and print publications including SB Nation and The Hofstra Chronicle.
---